Sign up for a chance to win a Vic's Model Crane!
Sign Up
Rosemount » 651-423-7400
Hibbing » 218-403-0008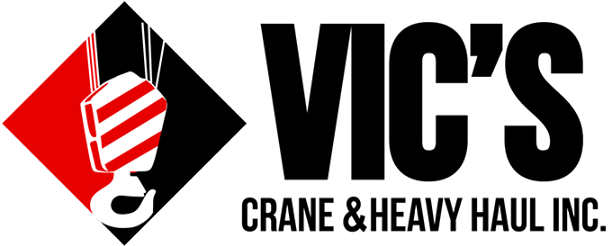 Crane
Heavy Haul
Engineering
Put Your Trust in Vic's
We hold ourselves to a higher standard than the rest. Vic's has the brains and brawn to deliver the results you need, no matter how complex. Safety isn't just a priority – it's ingrained in everything we do. We provide continuous innovation, precision execution on every job and person-to-person customer service that you won't find anywhere else.
Escaping Rising Flood Waters to Preserve a Piece of History
The Glengarry is one of last remaining all-wood boats still in operation along the St. Croix River. Rising flood waters was causing the Glengarry to rise in its boathouse, putting it in danger of smashing into the roof. With ice on the river preventing the crew from simply backing it out of the boathouse, the only other option was to lift it out of the water. Luckily, Vic's was called in to help.
View Project
Overcoming Challenges to Deliver Big in Escanaba
Often, major pieces of equipment come to us by ship or barge to be delivered to their final destinations. It's not uncommon for challenges to arise throughout this process, and such was the case when we were tasked with moving massive rings used in the mining industry in Michigan. Luckily, our team's experience meant we were ready.
View Project
Lattice Boom Crawlers
Hydraulic Truck Cranes
Hydraulic Rough Terrain
Hydraulic All-Terrain
Hydraulic Boom Trucks
Carry Deck Cranes
Hydraulic Platform Trailers: Self-Propelled & Pull Type
Hydraulic Gantry Systems
Hydraulic Jack & Slide Systems