The latest edition of the Vic's newsletter is now available: Read It
Vic's is closely monitoring the COVID-19 situation while continuing to provide crane and heavy haul services: Learn More
Rosemount » 651-423-7400
Hibbing » 218-403-0008
Duluth/Superior » 715-919-2025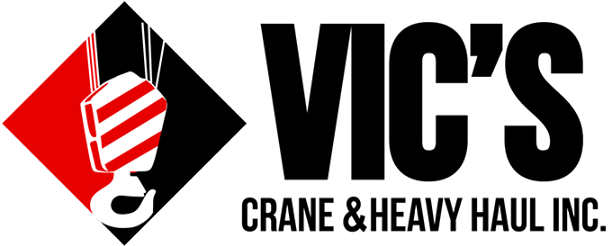 Crane
Heavy Haul
Engineering
Put Your Trust in Vic's
We hold ourselves to a higher standard than the rest. Vic's has the brains and brawn to deliver the results you need, no matter how complex. Safety isn't just a priority – it's ingrained in everything we do. We provide continuous innovation, precision execution on every job and person-to-person customer service that you won't find anywhere else.
A Careful Conveyor Lift for the Twin Ports Office
Earlier this year, Vic's Crane & Heavy Haul opened a new location in the Twin Ports area, making it easier than ever for customers in Duluth, Superior and the surrounding region to use our services. Recently we performed an interesting lift in our expanding work area that involved a delicate relocation of industrial equipment.
View Project
Crane Service at the Iron Range's Irongate Plaza
The climate in Minnesota varies widely from summer to winter. It's important to make sure you can provide your customers with comfortable shopping temperatures all year round. For this reason, Vic's Crane and Heavy Haul was hired by Range Cornice Heating and Sheet Metal to provide crane services to move new heating and cooling units to Iron Range shopping hub, Irongate Plaza.
View Project
Lattice Boom Crawlers
Hydraulic Truck Cranes
Hydraulic Rough Terrain
Hydraulic All-Terrain
Hydraulic Boom Trucks
Carry Deck Cranes
Hydraulic Platform Trailers: Self-Propelled & Pull Type
Hydraulic Gantry Systems
Hydraulic Jack & Slide Systems