The latest edition of the Vic's newsletter is now available: Read It
Rosemount » (651) 423-7400
Hibbing » (218) 403-0008
Duluth/Superior » (715) 919-2025


Our crane operators, heavy haul technicians and engineering experts are the best in the business. We place the highest importance on safety and precision - the key elements to doing the job right, on time, and within budget.
We pride ourselves on fast, responsive customer service. With Vic's, you won't get directed to a machine or a person who can't answer your questions. You're always just a phone call away from speaking to one of our experts in the field.
Get to know some of our team below!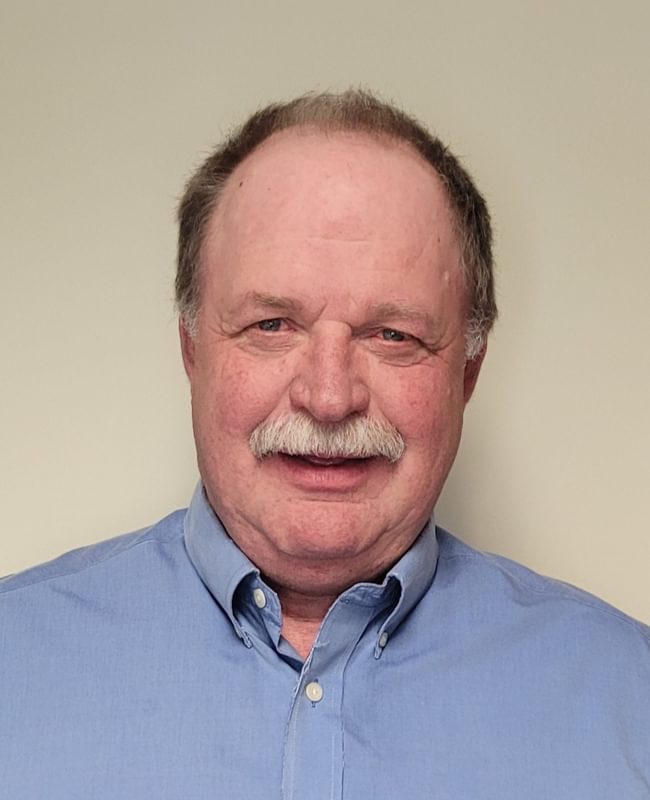 Tim Harty
President & CEO
Tim came to Vic's as a crane operator in 1990, and calls his team "the most talented group of people I know."
When he's not at work, he can be found fishing and flying float planes.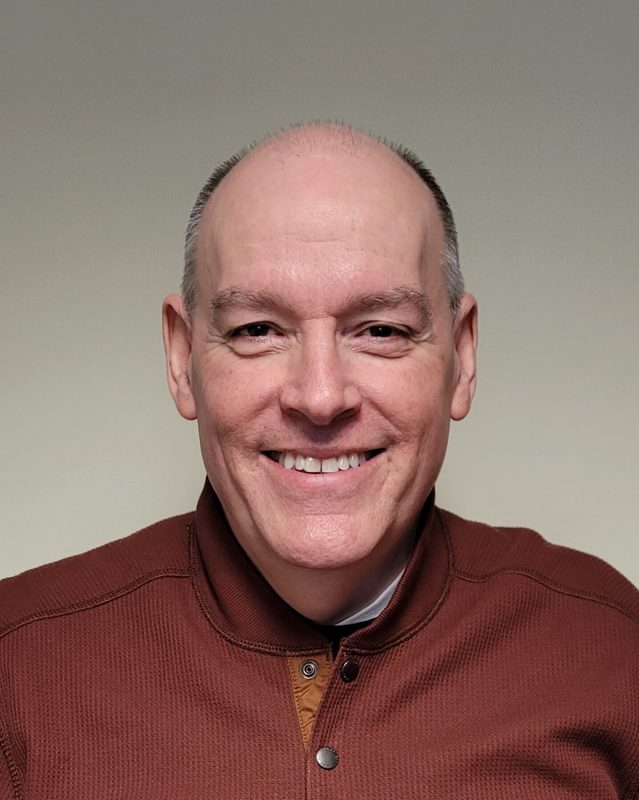 Bruce Bialka
CFO
Bruce joined the company in 2021. He was previously the CFO of an ESOP-owned engineering/consulting firm. Additionally, he brings experience from the waste services, consulting, and public accounting industries.
In Bruce's words, "The people at Vic's are top-notch and the company is poised to further excel and grow."
In his spare time Bruce enjoys golf and is an avid fan of the Twins and Wild.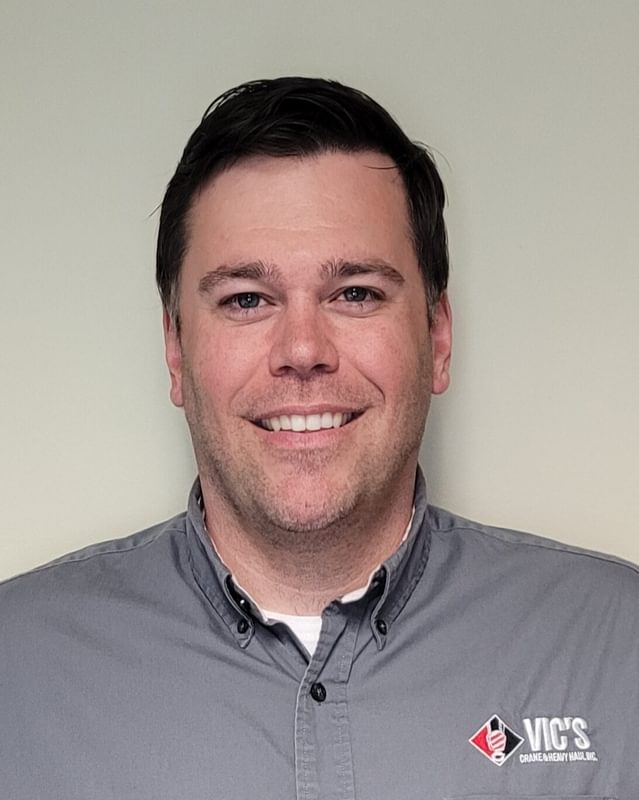 Josh Horsch
Vice President
Josh was born into the Vic's family and joined the company officially in 2007.
He takes pride in the team's capability and knowledge, as well as their long-term experience and roots in the region.
Josh enjoys hunting, fishing, and spending time with his family.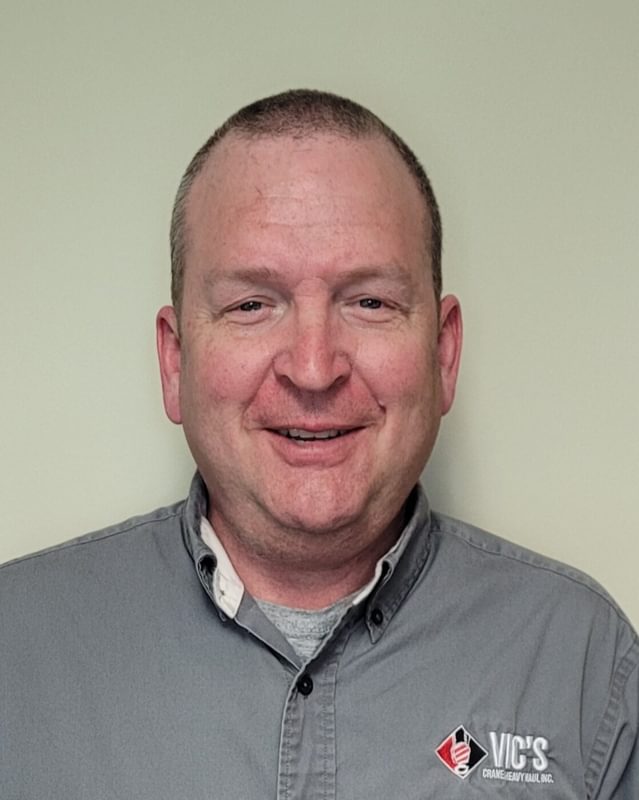 Mike Lins
Engineering Manager
Vic's is the only crane/heavy lift contractor in the region with an engineering staff – so Mike's team is in heavy demand. He enjoys "working with a great group of people to find solutions to customers' challenges."
Mike also applies his engineering expertise as a coach for the Prior Lake High School Robotics Team.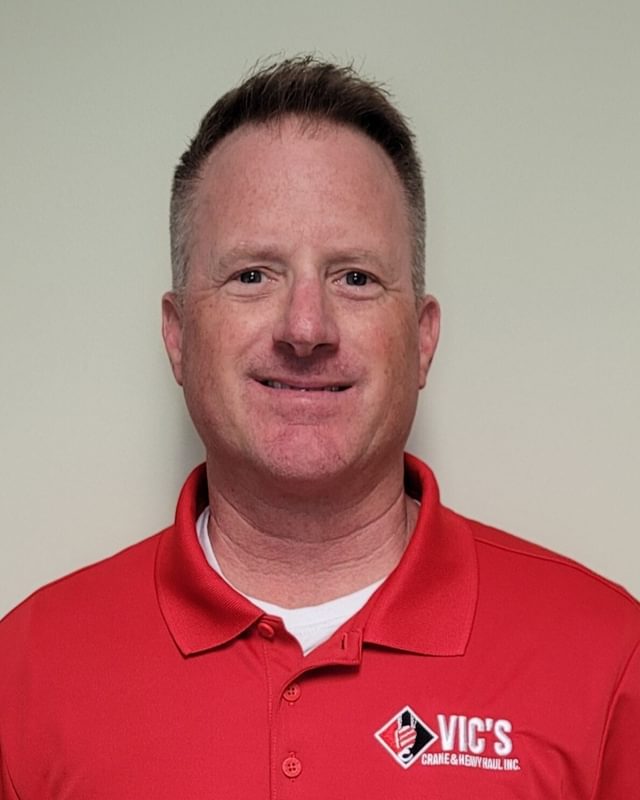 Keith McCann
Safety Director
Keith has been in the crane industry since 1990 and brings a wealth of knowledge and experience to Vic's.
Safety culture and lift management are of utmost importance in all aspects of his career.
In his free time Keith enjoys competing in motocross and wake surfing.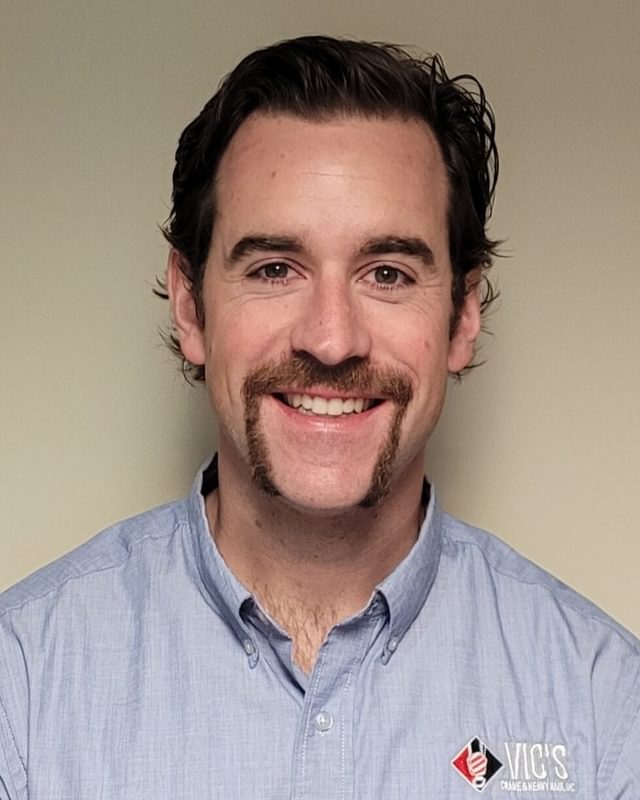 Jimmy Widman
Crane Service Manager
If you're a new customer calling Vic's, Jimmy will likely be your first point of contact.
Jimmy joined Vic's in 2005 and worked his way up from a yard worker to a crane engineer. His experience with various roles in the company makes him an expert in cranes and rigging.
He spends his free time on his motorcycle and enjoys camping and skiing with his family.
Nate Jasper
Site Manager - Flint Hills Refinery
Nate started with Vic's in 2012 as a Site Manager at a Nuclear Power Plant. His expertise in industrial construction is a perfect fit for his job at Vic's.
Nate thrives on his role's fast-paced interactions with team members, all working toward the same goal.
When he's not working he enjoys golfing, spending time with his family, and being a devoted Vikings fan.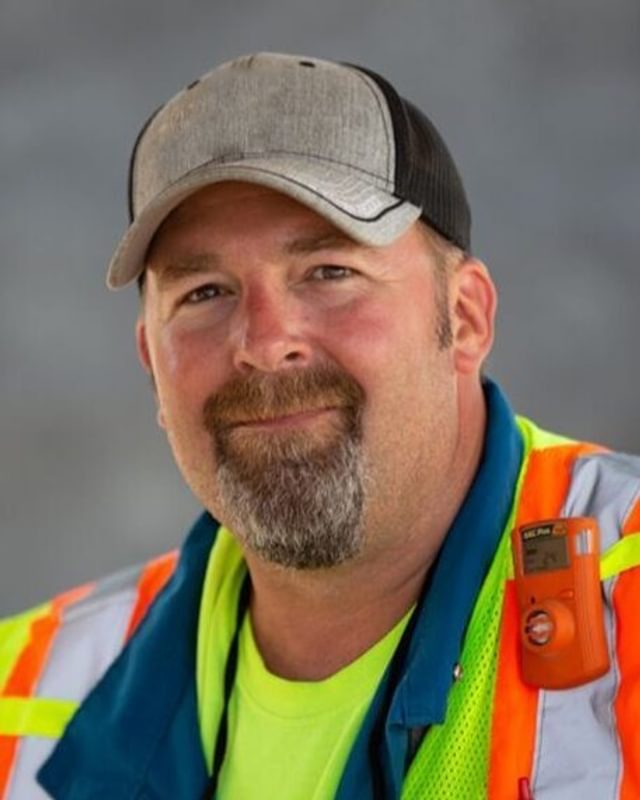 Chad Zeien
Site Manager - Saint Paul Park
Chad joined Vic's in 2014 bringing with him 18 years of experience in the construction field.
From project planning to critical picks, Chad and his team strive to provide the highest level of customer service by working closely with field and jobsite personnel and meeting key project deliverables safely and professionally.
Chad loves spending time with friends and family. Most weekends he can be found on his boat taking advantage of the beautiful Minnesota summers.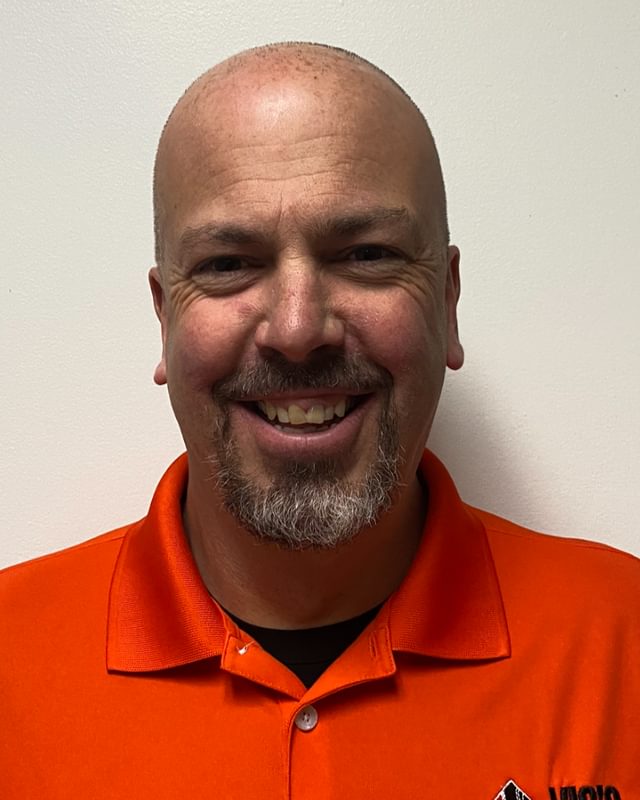 Jim Briggs
Branch Manager - Twin Ports
Jim joined Vic's late in 2019 with the opening and start up of our Twin Ports (Superior, WI) location.
His goal is to provide the best service to customers and remain first in mind and in choice when it comes to crane and heavy haul needs.
In his free time Jim loves spending time with his family, spoiling his grand kids, and following NASCAR.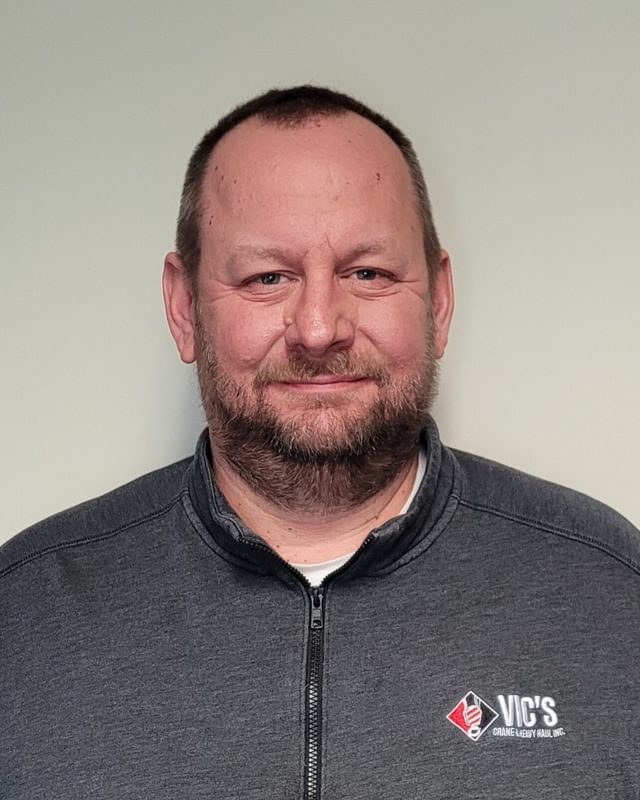 Nate Frantzick
Heavy Haul Manager
Nate joined Vic's in 2014 after 17 years of field work in bridge building and structural steel erection.
He specializes in solving our customers' complex rigging and heavy haul needs and loves "being part of the team with the best coworkers and equipment in the business."
In Nate's spare time you may find him at your local car show showing off one of his classics or simply admiring other classic beauties.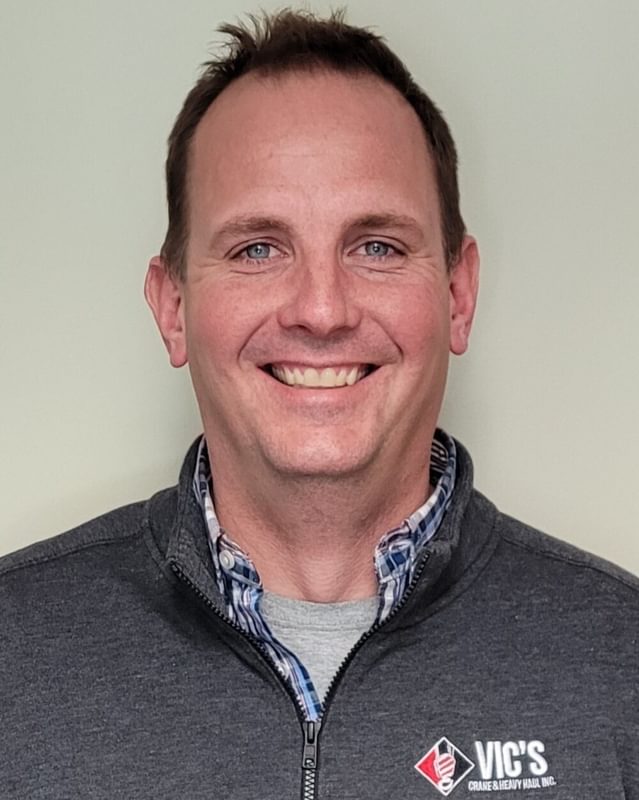 Mark Brouwer
Heavy Lift Director & Project Manager
Mark followed in the footsteps of his father and 3 older brothers, all crane operators in IUOE Local 49. His 22 years of crane rental experience includes: steel erection, oil refineries, wind energy, power plants, heavy lift operations, multi-crane lifts, specialized rigging, and platform trailers. Mark's many talents and accredited certifications make him an expert in the industry.
"Our crews excel at delivering quality work to our customers and we work well as a team to provide specialized solutions to complex problems."
When Mark is not at work he enjoys spending time with his family.